The Portable Powerstation 300W
The Powerstation is the perfect device for designers & developers to keep their gadgets powered up in an event of a power failure.
Newsletter
Subscribe to get the best deals in your email now!
Features
Learn more about how our Powerstation works under different applications.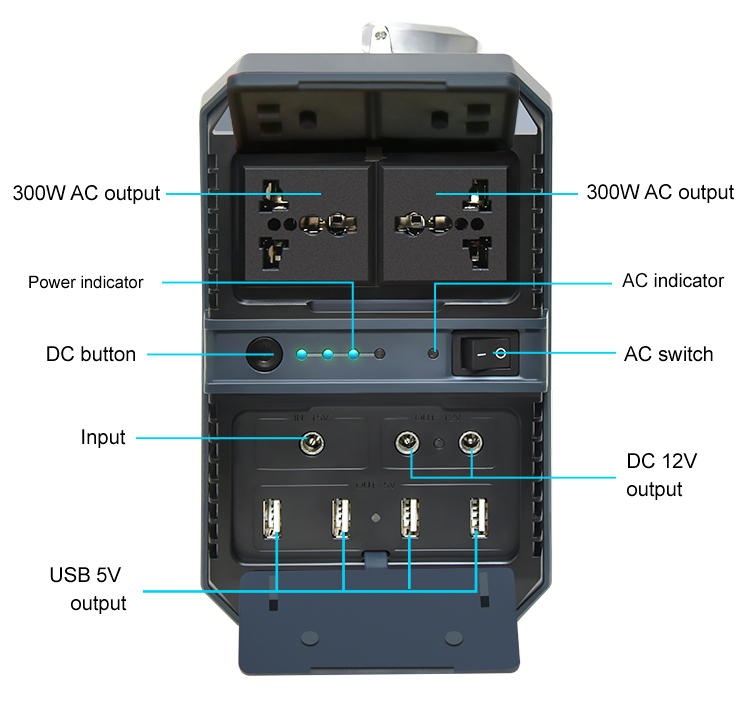 What is the Powerstation?
Popular Energy power station is a rechargeable lithium battery-powered generator. It is Equipped with 2 AC outled, DC outlets and USB charging ports which can keep your laptop, fans, monitors and gadgets charged.
How does it work?
The Portable powerstation packs a 93,000Mah Lithium Battery backed by a 300W Peak pure sine wave inverter. This means it can charge any device within the rated wattage. It charges with an AC adapter when electricity is available(Nepa or Gen) as shown in the picture. It is highly durable and safe as a result of an advanced BMS (battery management system).
Who is it designed for?
The Portable powerstation is designed for Digital Entrepreneurs, Designers, Developers, Photographers and individuals who need stable electricity to stay productive working from the house or in the field. The powerstation is easy to use, affordable, efficient and portable and can easily fit into your digital life style.
Testimonials
Our Customers share their amazing experiences with our product!
it's nicely designed.... better than any I've ever used. It's very solid. I'm impressed thus far.
Works well! Carries my 50 inch tv sef, carries my fan, I have used it to charge my two laptops after I switched off my generator for several hours.
GOOD PRODUCT. One Year No Issues! Works with my laptop, Router and Monitor. I highly recommend it.
Want stable electricity?
Get the Portable Powersation to keep your device charged and stay productive.
Latest Posts
A  step-by-step guide on how to properly setup and use the powerstation for the first time with images and videos.
Work at home parent is an entrepreneur who works from home and integrates parenting into his or her business activities.
We spend so much on diesel and Petrol powering our homes and businesses daily.  Just how much do we really spend and how can we be more economical with it....